... and I'm always looking for ways to make the whole thing more tolerable, I'm hoping we can trade some secrets. Here's my list of must haves to get me through the day.... you can share yours below. Ready for the photo tour?
Source
I like to eat. I especially like to eat in bulk. A handful of almonds? Yeah, ok. A fun-size pack of M&M's? Please. The good stuff is always measured in quantities that would satisfy an infant, so I always double (triple?) up. Obviously that's why I'm here right now devising ways to lose weight.... Anyway, airpopped popcorn is totally cool to eat in mass quantities, since each cup only has 20 calories and a bunch of fiber. So really, 10 cups is only 200 calories, and it takes a loooong time to eat. My kind of snack.
almost
don't miss the carbs I'd normally be making if I were cooking in the kitchen. The added bonus is that I don't cook on the grill - Ryan does. What does this mean for me? I get to sit on the porch with a beer and enjoy a great view of my husband's behind. And then I get served a pretty kick ass dinner. Yep, the grill was a pretty great investment.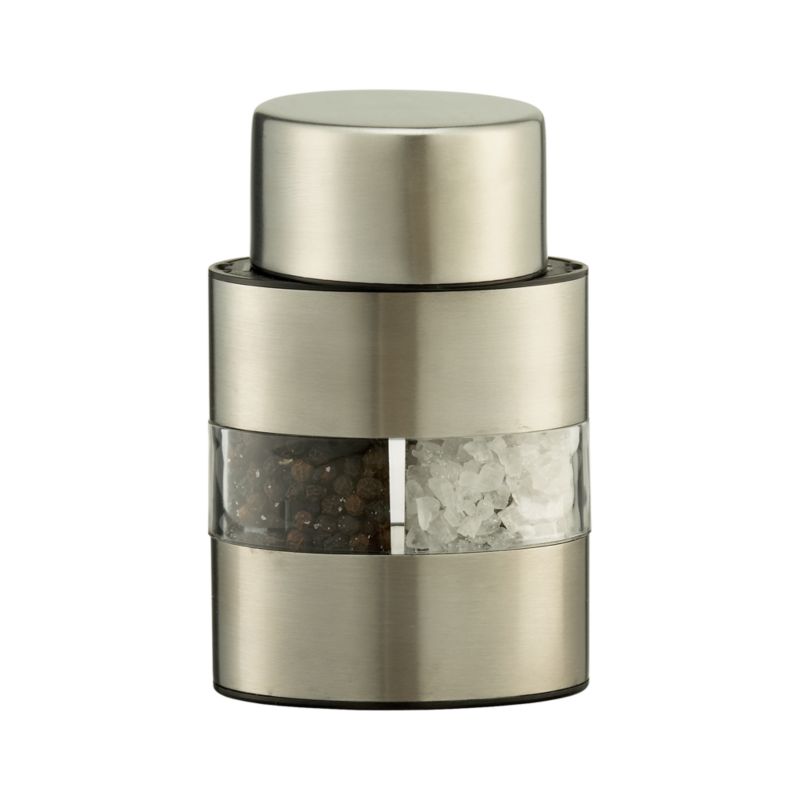 The Crate & Barrel salt and pepper mill we received as a wedding gift is really the unsung hero in this household. There is really nothing like the taste of fresh cracked pepper - I really don't think I could ever go back to the ground stuff. Pepper goes on everything now and gives it such a great flavor that I really concentrate on what I'm eating. On the flip side, I use less salt than I used to because the flavor of the freshly milled salt is super strong and I don't need as much.